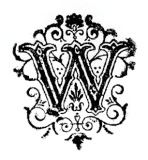 Hello everyone it's summer... Probably time for you to have a break
but for us it's almost time to be studious and prepare our next
releases for 2009/2010. Because we love you we'd like to give you a
more precise idea of what we're cooking up for you ... Find here some
fresh mp3's of our upcoming records.
Collage mp3: http:www. [1]fairtilizer.com/tracks?user_id=11546 [2]
Collage is an Estonian band from The 70 's we're doing a compilation
of this incredible jazz band mixing folk and classical influences.More
infos very soon.
Luther Russell mp3 :http://fairtilizer.com/tracks?user_id=11546 [3]
Luther Russell is a New York/ L.A songwriter.We love his "Rootsy"
sound influenced by Big Star but also Bob Dylan.....with this typical
analog and warm sound..... This 6 songs vinyl EP will be out in
December.It is curated by his so talented girlfriend and great artist
Sarabeth Tucek .Hopefully we should re issue Sarabeth first album too
in the future.More infos soon.
Double u : mp3: http://fairtilizer.com/tracks?user_id=1154 [4]6 [5]
Double u after a year working on his side project Franklin will be
coming back with a new album in January 2010 called " pineapple dream"
.You can have an idea of what it will sound like with this little
demo.Frank Rabeyrolles is still mixing folk songs with his own hybrid
vision of modern pop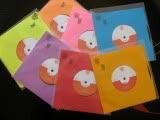 Still Fresh and new:
Franklin 's album will be available in Uk, US, Japan, Italy, Sweden
and more in June 26th...for more infos check our distributor
Mutualism. http://www.mutualism.de [6]
Franklin received a lot of support from nice radioshows like Radio
x, Dublab, Beyond jazz, offtrack, Byte fm, souljah and BBE
radioshow......we're expecting more reviews and feedback very soon
.....
The split 7 inch Sarabeth Tucek/ Uzi and Ari /Franklin is still hot
too and not to miss..available worldwide in July. For those who like 7
inch we'll have very soon Braken who's finishing his album for Anticon
, and Castanets and his haunted dark dub folk ....Check our news
monthly.
Feel free to contact us @ http://www.wool-recordings.com
http://www.woolrecordings.blogspot.com
We also have a Twitter don't hesitate to follow us ....
Links:
------
[1] http://fairtilizer.com/tracks?user_id=11546
[2] http://fairtilizer.com/tracks?user_id=11546
[3] /fairtilizer.com/tracks?user_id=11546
[4] http://fairtilizer.com/tracks?user_id=11546
[5] http://fairtilizer.com/tracks?user_id=11546
[6] http://mutualism.de